August 2, 2018 | Megan Eunpu

WEModel: Using the Runway for Social Change
People don't typically think of the fashion runway as an avenue for raising awareness of important social issues. I'm attending an event on Friday, though, that's shaking up perceptions of what modeling can be about.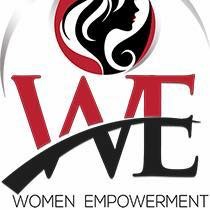 WEModel (WE=Women's Empowerment) seeks to use the runway to draw attention to the rampant problem of sex and human trafficking. Sex trafficking is modern day slavery, holding mainly women and children captive to be traded in the sex industry against their will. While some may think that this is more of a global issue than an American issue, this $32 billion industry is "on the rise in all 50 states" (Ark of Hope). In fact, the industry thrives on the widespread lack of knowledge about the all-too-common trade of women and children.
That's where WEModel hopes to pitch in. Friday's fashion show (August 3rd) will bring together bright, young models to strut their stuff and spread the message about the reality of trafficking. I'm curious to see how they will do this during the show. WEModel and the models who are contestants in the show use social media to get out the facts about sex and human trafficking and educate people as to what they can do if they see something suspicious. This is crucial, says Polaris, an organization working to end human trafficking: "Recognizing potential red flags and knowing the indicators of human trafficking is a key step in identifying more victims and helping them find the assistance they need." Polaris suggests calling the National Human Trafficking Hotline at 1-888-373-7888. Or text HELP to: BeFree (233733) to report suspected trafficking or to get help.
WEModel is also on a mission to empower the women who model for them. So far, WEModel has promoted 45 models on an international level, with one receiving a full-time paid modeling contract in Milan, Italy. Another of their models is currently signing a contract to be the face of Dubai with a global agency based in New York. Another has been selected for a casting call in Paris, France. The fashion show on August 3rd will give experience on the runway to all contestants and will offer the winner the chance to compete for one of 12 slots for travel to Rome, Italy in September to walk in a fashion show and competition. Did I mention that I'll be one of the judges Friday? I'm excited to see all the talent walk down the runway.
WEModel told me they draw inspiration from Nelson Mandela's words: "We can change the world and make this a better place. It's in your hands to make the difference." WEModel is using their stage to educate about the violent reality of human trafficking. What difference can you make with your hands?
If you're in the DC area, this is an event not to be missed!  Get tickets on Eventbrite, visit wemodelusa.org, or email inspire@inspirationacrossnations.org for additional information or to get involved!