September 10, 2018 | Megan Eunpu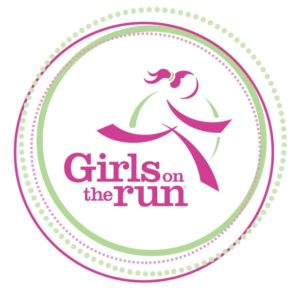 "Girls' self-confidence plummets when they reach puberty. Only 19% of girls have a positive association with the phrase 'Like a girl.'" Girls on the Run (GOTR) is on a mission to change that, channeling the trans-formative power of running to inspire joy, health, and confidence in girls. By creating a volunteer-led, supportive community for pre-adolescent and adolescent girls, GOTR changes the derogatory meaning of "like a girl" by helping girls realize their innate power.
I had the opportunity to experience this in person a couple of years ago, when I joined Team Adelaide with GOTR DC. I attended one of their practices and had an incredible experience with one of the girls. She was a little apprehensive about running and not as outgoing as some of the other girls. So I took the time to work with her during the practice. We would jog for a bit, then walk, then jog—I made it a game for her. Towards the end of the one hour practice, she was asking me if we could sprint! It was amazing to see this transformation take place just in one hour. This girl went from being anxious and perhaps embarrassed of her bodily capabilities to experiencing the pure joy of sprinting! This is what GOTR can do and it's what I love about the organization. It takes the attention away from how girls' bodies look to others and reveals the joy of what they can do for themselves. This simple shift is extremely profound. It's a movement from being defined by what others think of them to self-actualization. This shift transfers to every aspect of life—from school performance to relationships to life goals. And this happens within and because of community, with volunteer coaches and other girls setting goals together and helping each other to achieve them. It also happens out in the community, with the running usually taking place outside, creating connection with and inspiring health in the communities where girls live and go to school.
You noticed that I mentioned the word "volunteer," right? GOTR works because it runs (literally) on a dynamic and passionate volunteer base. 40% of these volunteers are teachers, putting in hours after school to "inspire girls to be joyful healthy, and confident using a fun, experience-based curriculum which creatively integrates running" (GOTR). 35% of their volunteers are energetic parents, who expand their desires for their daughters to live joyfully and confidently to include and empower their communities' daughters too. The remaining 25% of coaches come from leaders who step up to make positive change in their communities. GOTR fully trains coaches in their interactive and playful curriculum and prepares them for the mentoring work that coaching and running with girls naturally leads to. I found such joy and inspiration from visiting one GOTR session. I can only imagine how powerful and rewarding it would be to experience this twice a week!
Most GOTR programs in Northern Virginia (NOVA) operate on school campuses. This means that the programs are mostly only accessible to people living near the communities which already have programs in the schools. To make GOTR of NOVA more accessible, the organization is looking for more community-based programs to open. All it takes to begin a program is a place to meet and energy to keep with a pack of strong girls. Would you love to see this opportunity open up for the girls in your community? Contact GOTR of NOVA to find out how to make this happen!
I had the pleasure of interviewing Nicole Wright, the Director of Programs for Girls on the Run NOVA. Nicole has worked with GOTR for 2 years and has also been with Best Kids (which I wrote about recently) for 5 years. She was drawn to GOTR because it resonated with her experience—as a kid she was always active and playing all the sports she could. That experience gave her strength she carries today, and she loves working for a program that teaches girls to harness their own power.
Nicole filled me in on what's happening in the region. GOTR of NOVA has been around since 2000 and now serves between 4500-4800 girls a year! That's an amazing number to reach already, but GOTR of NOVA isn't slowing down. They know that girls in each community need this opportunity to build strength to face life's challenges. Right now is the time for girls to sign up and to recruit coaches for the fall, as fall registration begins August 20 and will be open for one month. The season begins September 24th, so if you're interested in getting involved don't delay! Volunteers who coach with GOTR of NOVA are living out the words that inspire Nicole: "Be the change that you wish to see in the world."