This story combines an Inspiring Crusader who created an Inspiring Squad.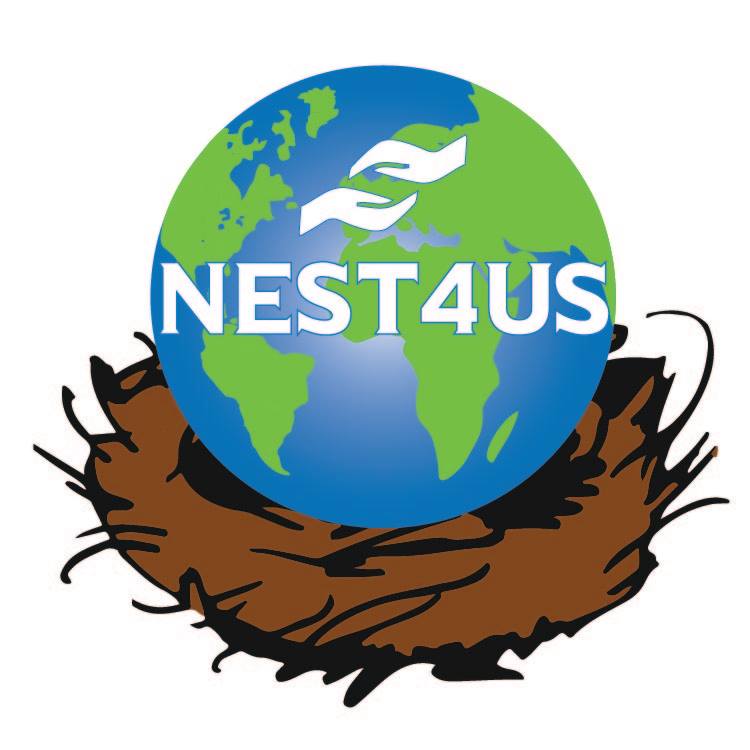 When looking for the next organization to write about, I ran across NEST4US. The more I learned about this organization, the more I realized they were perfect for be named the next Inspirational Squad. I had an opportunity to talk to Shreyaa Venkat who started NEST4US a few years ago. It started by her realizing there were so many homeless people in Washington DC. Separately she realized there was so much food waste. She then connected the two, creating an organization to feed the homeless.
Shreyaa didn't stop there.
She has a passion for volunteering and wanted a way her friends and community could get involved too. As a board member of Key Club, she knew a lot of her friends wanted to volunteer but they didn't know how or where. She recognized a gap and filled it by starting NEST4US.
What started as a small project has grown to now over 350 dedicated volunteers. They have three different areas to help:
NEST Nurtures – The mission of this program is to "Stop Food Waste and Feed the Hungry". Main goal is to increase awareness and action around food waste reduction, and rescue & redistribute safe edible foods to those in need.
NEST Tutors – It's a free tutoring program for kids in Pre-K, Kindergarten, Elementary, and Middle School. The goal is to teach kids to love learning! Students will be matched up with a high school tutor and will be taught all subjects.
NEST Kares –  Through this program, NEST provides free school supply kits for underprivileged kids & low-income families, care packages/blessing bags to benefit the homeless community, & hurricane victims relief help.
NEST4US has partnered with organizations with similar missions, to ultimately reach more people and make a difference.  Earlier this year, they opened a chapter in Maryland to provide students in that area an opportunity to give back.  The next goal is to continue to expand, being awarded a grant from Safeway shows they are on their way.  This organization is making some huge waves!
As an Inspiring Crusader, Shreyaa has many accomplishments to be proud of, including
2017 Presidential Environmental Youth Award Recognition- EPA
2018 Outstanding Youth Volunteer of the Year – Loudoun Human Services Network
2018 The Points of Light Award Honoree – President George H.W. Bush
2018 Congressional Recognition for Outstanding Service
2018 Graduate of 10th Congressional District Young Women Leadership Program
2019 Bill Commending Honor of Service (Delegate David Reid, Del Karrie Delaney)
As I was writing this, Sheryaa informed me NEST4US has been selected as 2019 #Digital4Good winner!! This provides her the opportunity to present all she's done for NEST4US at Facebook HQ in Silicon Valley this September. She will be paired with an expert to further grow her mission. Her accomplishments are outstanding, she saw a need and instead of sitting it out, she figured out a way to help. The most amazing part, this young lady is currently a junior in high school! She is so poised, so focused, and so giving at such a young age. I am looking forward to watching her grow and seeing everything she accomplishes.
If you are in the dc area, check out the events.  She has multiple volunteer opportunities on the website through the events tab.  Whether you want to give back yourself, want to bring your kids with you or if they need community service hours this organization is a great option.