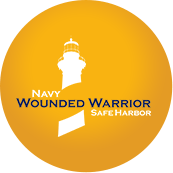 It's easy to pay lip service to respecting our veterans and active duty service members, but it's difficult to face the daily reality of war wounds, from living without a limb to living with PTSD. As a Navy veteran, and Mrs Quantico 2018 and now, Mrs. DC Earth, Anna Kerry has been involved with the Navy Wounded Warrior—Safe Harbor organization. This organization recognizes the struggles that Navy and Coast Guard service members may face when they transition to life with physical and psychological wounds. By providing community and non-medical support, Navy Wounded Warrior—Safe Harbor gives sailors the resources they need for recovering from wounds, rehabilitating, and reintegrating into society.
I'm thankful to know that the Navy has this organization to provide and care for these sailors who have given so much to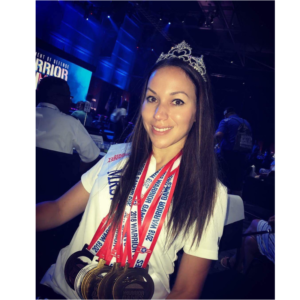 their country. Navy Wounded Warrior—Safe Harbor meets individual sailors' needs, providing and coordinating the care they need to adjust to life with the wounds they carry. The Wounded Warriors who enroll in this organization create a Comprehensive Recovery Plan, setting goals for their future ambitions, which the organization works to help them achieve. Whenever possible, they hope to return to active duty. But when that is not possible, Navy Wounded Warrior—Safe Harbor helps them return to civilian life. The organization is keenly aware how deeply families are affected by their loved ones' wounds. For this reason, they include the family in the recovery plan and have many resources available to help family members, like employment assistance, child and youth programs, and financial management. Anna Kerry shares that "the best part of the organization is that they become family and you feel like you are part of a family."
One way Navy Wounded Warrior—Safe Harbor maintains community is through their engagement in the Wounded Warrior Games. This June they sent forty seriously ill or wounded athletes to compete in the games with a total of 300 veterans and service members from across the United States military and including service members from the United Kingdom, Australia, and Canada. Events include: "archery, cycling, shooting, sitting volleyball, swimming, track, wheelchair basketball — and for the first time in Warrior Games history — indoor rowing, powerlifting and time trial cycling" (Navy Wounded Warrior). The Warrior Games motivate warriors to become active in "adaptive athletics," sports played by persons with physical or intellectual disabilities. In competing alongside other wounded service members, athletes may experience solidarity in a community of people who share similar challenges and triumphs over adversity.
Anna is inspired by Mark Twain's statement that "Courage is not the lack of fear. It is acting in spite of it." I'm inspired by Navy Wounded Warrior—Safe Harbor and by the warriors, like Anna, in that organization who are living out this truth day after day. Interested in volunteering for the Warrior Games? They will be posting opportunities to volunteer for the games in Tampa in June 2019. Check their website in the near future for details. While the Navy Wounded Warrior—Safe Harbor does not have any volunteer opportunities posted on their site, they have some suggestions for how to connect meaningfully with the wounded service members in your life. Check out this page for advice on how to be a healing presence—how to listen and be involved in someone's recovery and rehabilitation. Being personally engaged may be more powerful than volunteering!