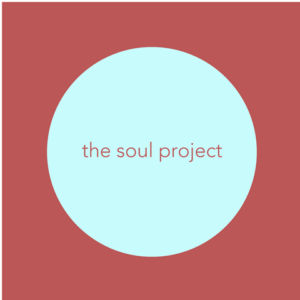 Have you ever wondered what it would be like if people shared their whole selves on social media, not just the polished, filtered versions of themselves, edited for the world to see? Have you wondered why we compare ourselves to others' social media feeds, even though we know it doesn't represent real life? Kristie Dean, professional photographer and stay-at-home-mom of two toddler girls, got tired of comparing her life to other women's social media-filtered lives. She decided to do something about it.
Kristie felt that the constant work of uploading your best self and then comparing that best self to others' polished versions of themselves contributed to a growing emptiness—a dissatisfaction that creeps in when you look up from your phone at your real, messy life. What she craved wasn't comparison but true connection. And Kristi realized that real connection comes with vulnerability, sharing raw stories about real, messy life, pulling back the curtain and revealing the struggles and the tears in the frame before the smiling pictures we post on social media.
In order to bring this vision of connection to life, two months ago Kristie started the Soul Project community. Each Monday she posts an ordinary woman's raw story along with photographs she takes herself. This week's story features Morgan, a yoga instructor who appears to have it all together in the gorgeous pictures from the photo shoot. Her story, though, reveals that her current success as a yoga instructor was preceded by years of addiction to alcohol where she couldn't keep a job or a relationship intact. At the end of her story, Morgan reminds us that we shouldn't be so quick to judge. Of course we all know that people have many layers and are always more complex than the surface reveals, but there's something about a person telling you their specific struggles upfront that makes that reality take hold and helps us to see them as a real and whole person.
Another story shared on Soul Project is that of Linda, who at 33 discovered she has MS. Rather than telling us stories of triumphant moments with her three children, including twins, Linda reveals the dark places her fear took her when she received her diagnosis—how would cope she with her 15-month-old with a progressive disease? Her story also offers a view into how she is moving forward with MS, how she doesn't let it define who she is, even though it is part of her "new normal." Linda has learned to see it as a blessing in her life, because it makes her attuned to living each day as it comes, not taking her days for granted and waiting for the next thing. Soul Project launched a charity to raise money for MS research to support Linda as a "Soul Ambassador." The community webpage has links that enable readers to get involved in causes like Linda's, to contribute to research or advocacy related to the issues in a woman's story. In this way, the storytelling and connection generated by Soul Project branches into activism.
The Soul Project community has been growing fast, and it's keeping Kristi busy. The biggest challenge so far is that now it's taking up as much time as a full-time job. She feels it's worth it, though, to work to bring these stories to light. Soul Project invites their readers to "to share your story or nominate a badass woman to be a weekly soul story ambassador" on their webpage. Every story matters—share yours, or nominate a "badass" whose story needs to be told! Even if you don't want to share your story, you can help Soul Project to grow by sharing their stories on social media.
Hearing someone's raw story helps us to see them as a whole person, with flaws and with grace and with capacities that only they have. It opens us to have compassion on people that we may encounter only over social media, to let go of our assumptions and to look for the story beyond the surface. In learning to have compassion on others, by hearing the full scope of their stories, maybe we can learn to have compassion on ourselves, on the messy reality of our lives. Maybe we can learn not to define ourselves by our inadequacy to measure up to an unreachable standard, but by the full, raw story of who we are, strengthened by our struggles and beautified by our vulnerability.